We welcome students from around the world!
San Diego Jewish Academy High School welcomes international students worldwide to enjoy a high-quality independent school education. Our international program benefits all of our students, enhancing their global perspective and deepening their understanding of linguistic, cultural, and ethnic diversity.
We issue a limited number of I-20s to college preparatory, diploma-seeking students after admission to SDJA.
Applicants must complete an online application and submit official academic records, teacher recommendations, and student applications. Students are accepted based on the materials above and a virtual interview. Students must also demonstrate English proficiency in their interview, written application, and through TOEFL test scores (designation code: 5138) or iTEP SLATE scores.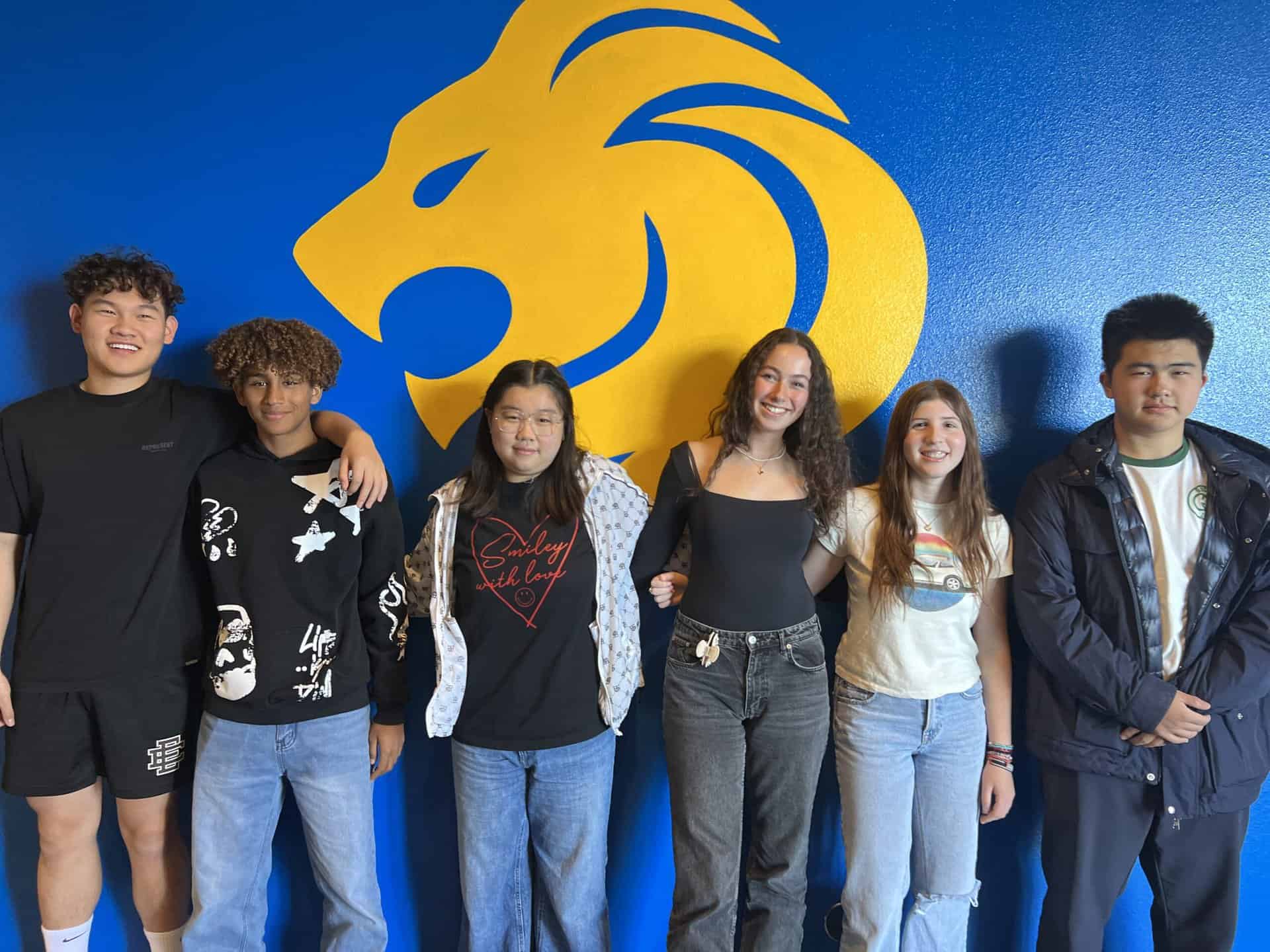 International Tuition & Fees
Our high-quality Community Dining Program is included with tuition. Please click here for more information about this program.
A non-refundable $200 application fee is required for each application submitted.
The tuition and fee rate for international students for the 2022-23 Academic Year is: $40,820.
Fees within this amount include the aforementioned all-inclusive community dining fee (see additional information below), Parent Teacher Organization (PTO) Dues, Student Activities Fee, International Student Fee, and Athletic Fee. SDJA utilizes an enhanced security protocol to ensure the safety of all of our students, staff, and families. A $450 non-refundable fee per family is added as a separate additional fee annually. Travel expenses, medical insurance, computer, club fees, and books are not included in the cost of tuition and fees. Additional expenses and fees may be incurred during the course of the year. These might include instructional materials and school supplies, PSAT, SAT, ACT, AP or other testing fees. Personal items and daily expenses are up to individual students.